Start sheets for each race are now published on the Sign on App. This shows who is entered and what time you start. Especially important for Pursuit races
For races starting after 12 noon these will be posted at 10am on the day. Races starting before 12 noon will be posted by 5pm the night prior.
If you cant see your entry on the list then contact the sailing office.
To find these sheets follow the below procedure on you smart device using the Sign On App.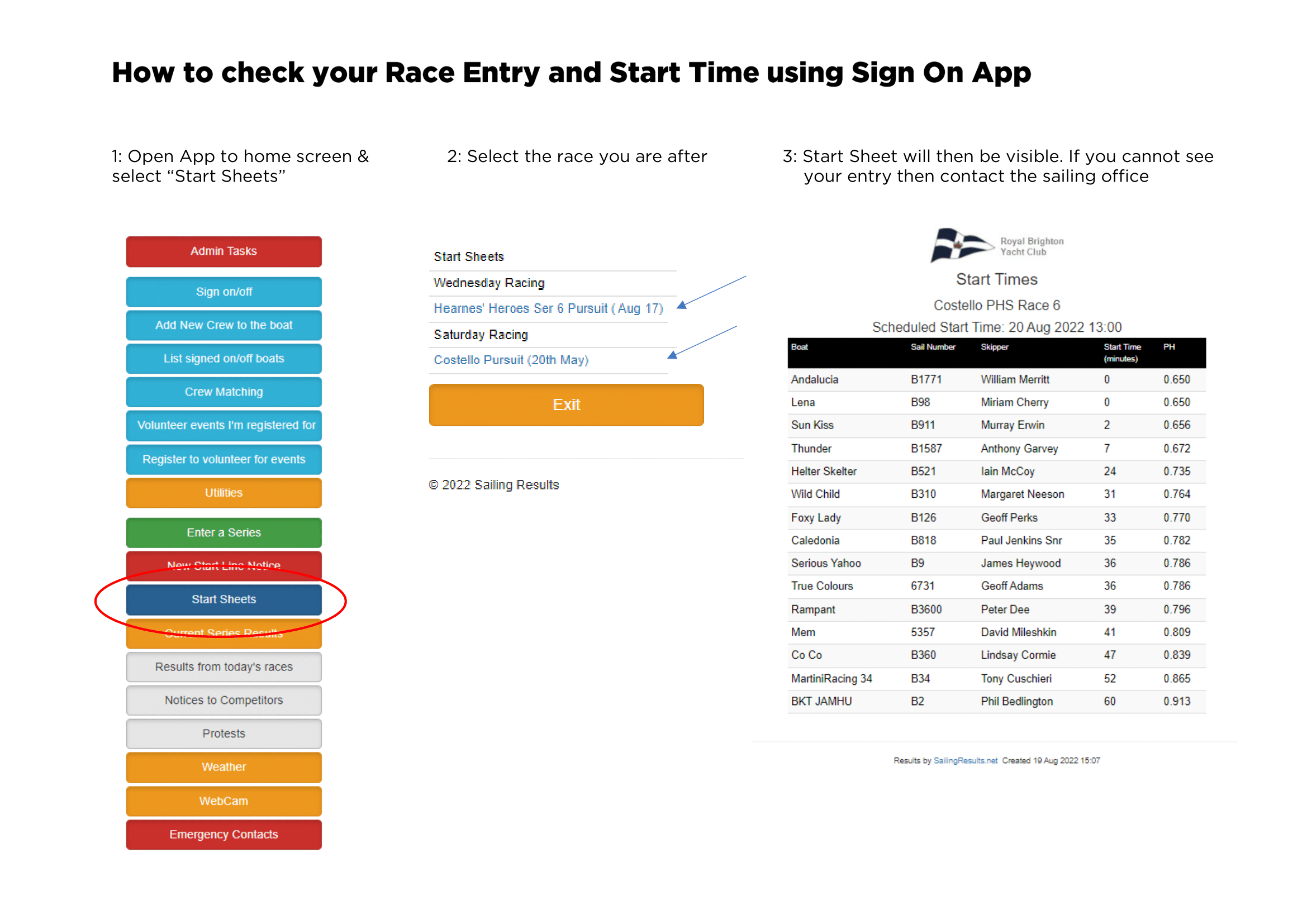 click image to enlarge