The RBYC Race Management Team are a vibrant group within the Royal Brighton membership who play a vital role in the successful implementation of club racing and regattas.
The Sailing programme continues to grow at Brighton, with more additional race series, social sailing activities and high profile National & World championships for our team members to be a part of. There is always tasks to be done and room to join the team. The volunteers are at the heart of the club and without their ongoing enthusiasm and commitment, our program would not continue to excel.
Opportunities for growth are important, with RBYC offering a number of training activities to help new team members get up to speed, and continue to upskill those already involved. The current group have a wealth of experience and have been responsible for highly successful regattas on the international stage. They take pride in what they do and love mentoring others that wish to be involved.
Any level of experience is welcome, all you need is an interest in being a part of a team, the sport of sailing and how it is conducted.
Let's get your journey with the RBYC Race Management Team started!
When We Race
Wednesday: 4.30 pm – Tower Crew
Saturday: 11 am -Start Boat, Mark Laying Boats, Rescue Boats
Sunday: 12 pm -Start Boat, Mark Laying Boats, Rescue Boats
Sail Melbourne January 2024 – Separate registration required https://www.sailmelbourne.com.au/home/
Other events during the year that will be posted
Club Racing – How To Get Involved
To become a part of the Race Management Team, Simply:
Apply for a WWCC (Working With Children Check)
You now need to Register/Sign-On to RBYC's web-based race management tool Sailing Results.

Click this link to Register/Sign-On to Sailing Results
1 – Once you have done so you will find yourself on the Member Menu.


2. Locate the Volunteer Assignments section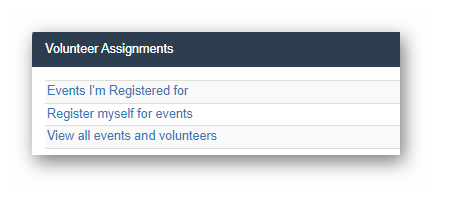 3. Select the relevant item such as 'Register myself for events'.

Well done and welcome to our fabulous group of Volunteers.
Have Fun!

Visit the Sailing Office or email the Sailing Coordinator via

[email protected]

if you have any issues
Roles Available
There are a variety of positions amongst the Race Management Team (click on them to find out more):
Tower Crew
Registration Assistant
Beach Marshall
& More
What You Need
When heading down to help out, you should think about bringing:
Waterproof clothing (jacket & pants)
Nonslip shoes (runners, booties etc)
Hat, Sunglasses, Sunscreen
Water bottle
Change of clothes
A positive attitude (Smile!)
The club can provide all the additional sailing specific equipment you may need in your role at RBYC, such as lifejackets and sailing boots if you don't already own them.
Sailing Office Location
To find out any more information or to simply have a look at the club and what it is all about, head down and see us in the sailing office out on the rigging lawn. We would love to talk to you about why we love RBYC!