Below is a register of RBYC vessels. Read more about the boat, the owners and what significance there is in the boat name.
We want you to be involved so if you own a boat and it's not here yet then please take a few minutes complete the online boat information and it will be added to the list.
Cavarlo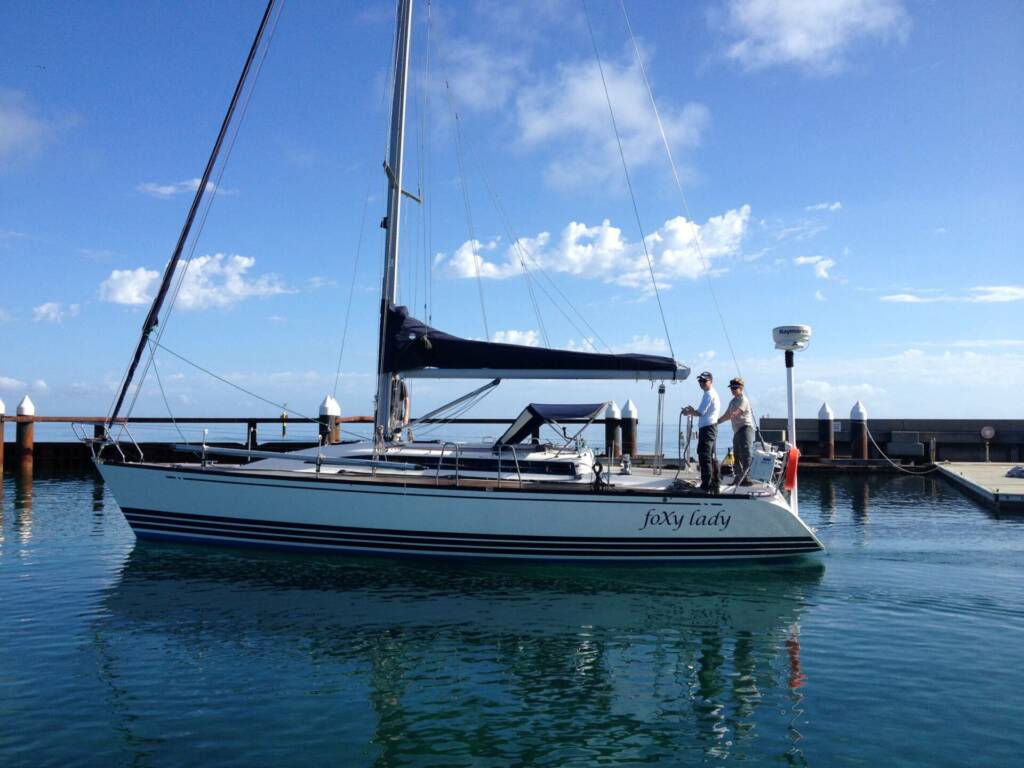 Boat Name Cavarlo
Owners Lou & Marnie Irving
Boat Rego/Sail Number B779
Boat Description Cavalier 395
Origin of boat name
We bought Cavarlo from one of the decorated heroes of the Vietnamese war and his Italian wife. 'Cavallo' is the Italian word for 'horse', with a linkage in meaning to the 'white hoses' of the ocean waves. Harry & Francesca changed the spelling of the word by including an 'R' to ensure that the name was pronounced correctly.
Boat History
Cavarlo is described as a racer/cruiser. She was built in Sydney in 1999, designed by Laurie Davidson of America's Cup fame. She spent most of her life cruising in Queensland prior to us buying her in 2010.
A slightly smaller version of our boat, a Cavalier 37, was sailed by Kay Cottee, the first woman to perform a single-handed, non-stop and unassisted circumnavigation of the world in 1988.
Highlights of your time as owner
The emotional relief and excitement of arriving in Hobart after M2H Westcoaster, Eastcoaster, and Launceston-Hobart races.
The meditative experience of spending a month circumnavigating Tassie as part of the VDLC.
What are your plans
A month in southwest Tasmania next February, including exploring the anchorages between Cockle Creek and Bathurst Harbour, looking from the sea at the agonising glory of all those rugged mountains