Below is a register of RBYC vessels. Read more about the boat, the owners and what significance there is in the boat name.
We want you to be involved so if you own a boat and it's not here yet then please take a few minutes complete the online boat information and it will be added to the list.
ANOTHER CHAPTER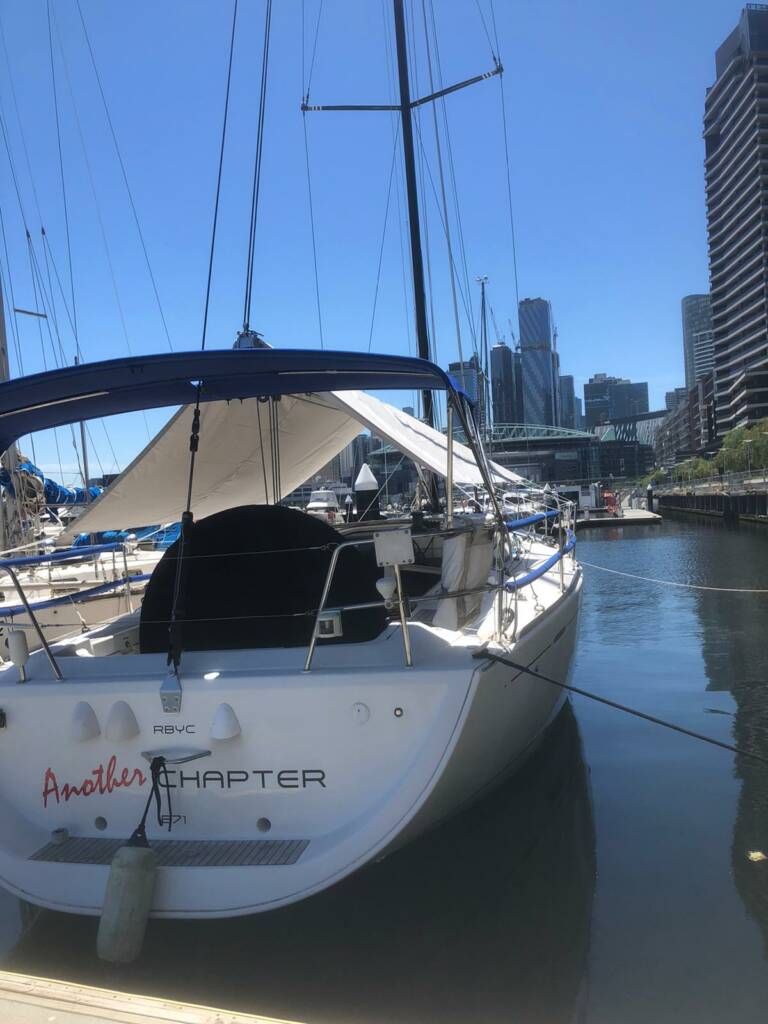 Boat Name ANOTHER CHAPTER
Owners GREG CLINNICK, GREG BLANCH, NEIL SARGEANT,Paul Holden, Julie Mckay, Leigh Imbesi
Boat Rego/Sail Number B71
Boat Description BENETEAU FIRST 44.7
Origin of boat name
Greg Clinnick and Paul Holden were joint owners of a Sydney 38 called Audacious. Neil Sargeant owned a Hanse 445 called Mersea. These boats were a couple of pens away from each other and Neil (new to keelboats) would often ask Greg for advice etc.. Audacious then got sold and Neil, needing crew gladly welcomed Audacious crew for bay racing and then ORCV offshore. Mersea after approx 5 years of ownership then got sold and everyone parted to "do their own thing"
A year or so of "no keel boat" resulted in a conversation about getting a syndicate together which resulted in the purchase of Another Chapter (formerly Christine) with a number of owners stepping forward. Another Chapter name was decided as appropriate as our joint next boat ownership. The font on the boat reflects both the font from Audacious (ANOTHER) and Mersea (CHAPTER)
Boat History
Apparently Christine was one of the early First 44.7s and was originally owned by the French racing team and competed accordingly.
It has a powerful carbon rig with rod rigging, carbon keel stepped mast with hydraulic jack to tension rig etc..
We also believe it may have been built specifically for the French team – oh la la !!!
Highlights of your time as owner
As joint owners we have enjoyed various regattas and offshore races as well as Bass Strait cruising trips.
Highlights would include our first Westcoaster in 2022 as well as our surprise AMS win for Melb to King Island in 2023
Probably one of the most memorable trips was our east coats delivery back from Hobart after purchasing her(Greg/Neil/Julie) in the midst of winter post Covid. Luckily not too much went wrong – but it was bloody cold!!!
What are your plans
As we have several owners we share mostly similar and sometimes different aspirations:
We all enjoy club and bay racing. Some are not so keen with offshore racing but happy for offshore cruising. Next year we are planning to do Port Lincoln Race Week. Then there is talk of taking her "north" for the summer.
Occasionally, usually after a few drinks someone asks "what about a Sydney Hobart….?"