Below is a register of RBYC vessels. Read more about the boat, the owners and what significance there is in the boat name.
We want you to be involved so if you own a boat and it's not here yet then please take a few minutes complete the online boat information and it will be added to the list.
Handful of Wind II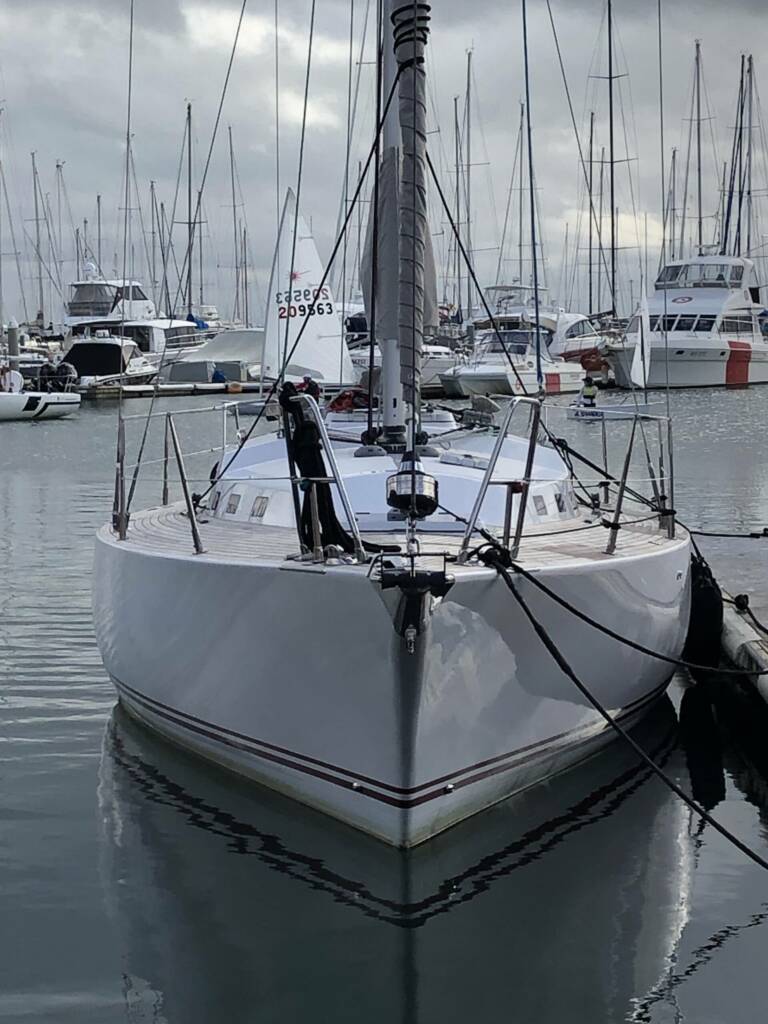 Boat Name Handful of Wind II
Owners Lech Banasik
Boat Rego/Sail Number B5
Boat Description Bob Salthouse (NZ) design "Crusader".
Origin of boat name
The name has multiple meaning.
I like to associate the name with the piano soundtrack composed by Lubomir Yordanov for the movie Return to Nature.
Boat History
Bob Salthouse designed an original Crusader for NZ trials for Admirals Cup, competing in One Ton IOR division.
This first boat was build in classic NZ " 3-planks kauri" laminate, and had no cabin, very basic racing interior and only a tiller. Following the trials, Salthouse decided to take a mould from Crusader's hull , from which the hulls which were laminated from GRP on the Balsa core. The hulls were made by John Rae at the Salthouse' in Auckland, and around 20 hulls were taken from the mould, before it was destroyed. Handful of Wind hull has been brought from NZ and boat completed by Bernie Webber in Williamstown just before Christmas 2011. In the departure from the original plans, Bob Salthouse redesigned the keel of the boat , which is. now a steel fabrication with lead bulb below. When I met Bob for the last time, just before his retirement, he bought back his original, hull No1 Crusader , bringing it from Wellington to Auckland. He said proudly that the boat was a dream to sail , and he could keep the tiller with his fingers at 40 kn wind,; which is just a breeze over there in NZ.
Highlights of your time as owner
Time down south of the Bay in Blairgowrie and evening sails near RBYC.
What are your plans
When finally retire, or at least have some time off work, I would like to sail around Tasmania.
Also, taking same time limitations, would like to start participate in RBYC racing, still looking for the like-minding crew.
The ultimate dream would be to sail Sydney Hobart.