Open Centenary Australian Championships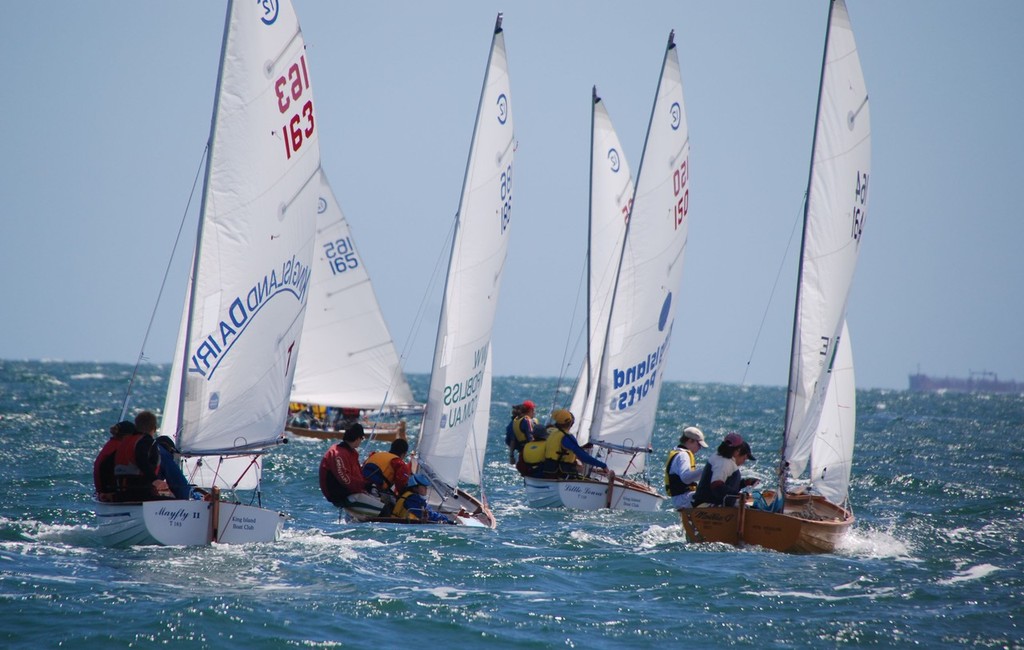 Come and celebrate
The first cadet dinghy interstate competition was held in Hobart in 1924 which ended in a tie between MayFly (Tas) and Penguin (NSW). In 1927 Lord Stonehaven, then Governor General of Australia presented a perpetual trophy for the series and since that time the Stonehaven Cup has been contested by all states of the Commonwealth.
To celebrate the 100 years of competition, the Royal Brighton Yacht Club will be proudly hosting the Open Centenary Australian Championships in January 2024.
Planned Regatta program
The regatta dates are set out below:

Wednesday 3 Jan (Heat 1 and 2) Welcome party/BBQ
Thursday 4 Jan (Heat 3 and 4) TBC
Friday 5 Jan (Lay day /Resail)
Saturday Jan 6 (Heat 5 and 6) Centenary Reunion Party
Sunday Jan 7 (Heat 7) Presentation
Whist the regatta will be an open event, the series will include a classic division for the wooden boats and a team's event with four boats from each state forming their state team.
The regatta will be conducted in accordance with the class rules but replacing the requirement for each boat to consist of 3 crew with a minimum weight limit 200kg. This allows bigger crews to sail 2 up and still be competitive.

Cadet Charter
Whilst it is expected that participants will source and bring their own boats, a small number of boats will be available for charter.
Expressions of interest to attend the regatta, Centenary Reunion Dinner and cadet charter can be made via the RBYC website.
Expression of Interest: Complete below