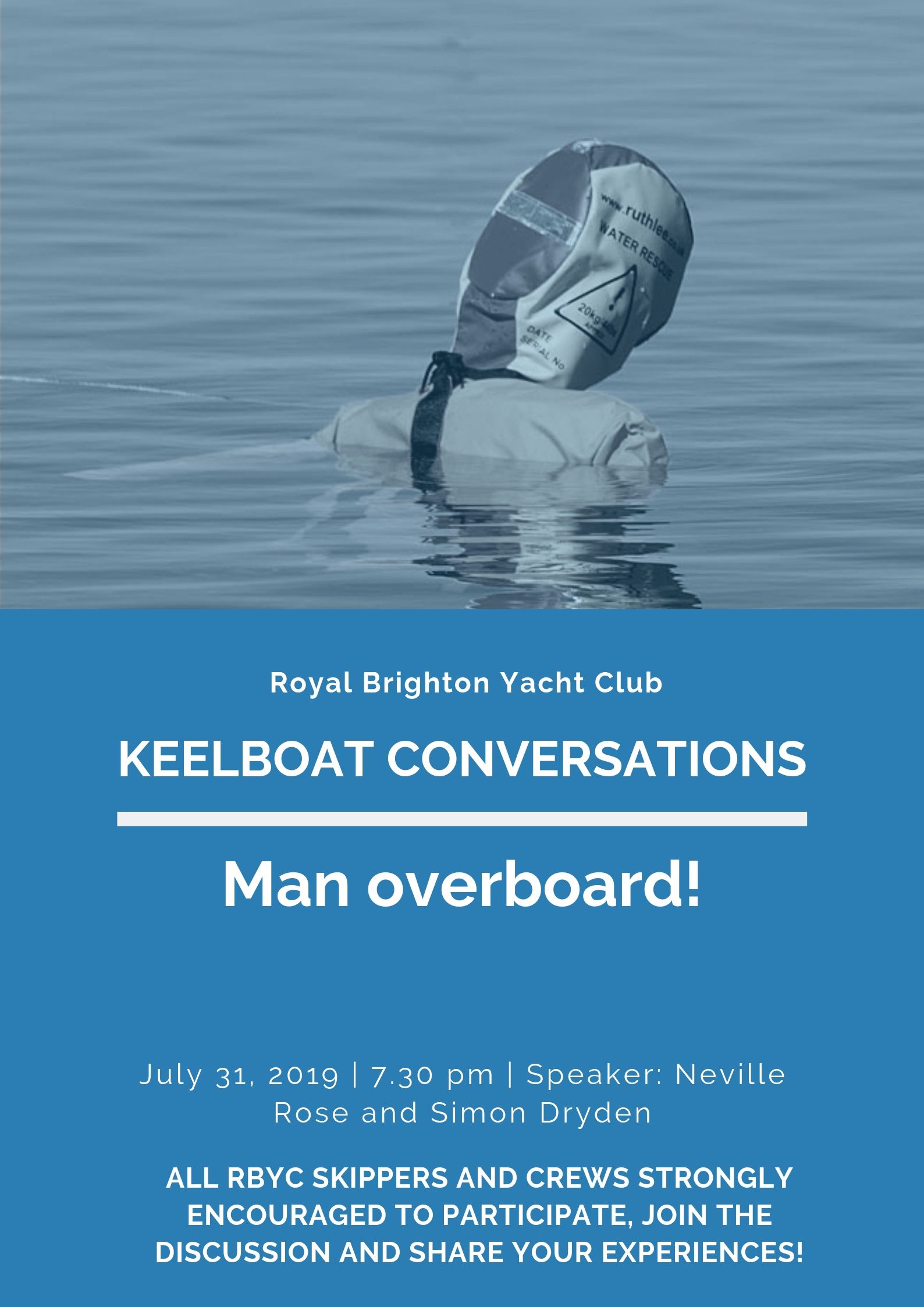 Keelboat conversations: man overboard!
31/07/2019: 7:30 pm - 8:30 pm
Our next Keelboat Conversations evening will be on Wednesday 31 July, commencing at 7.30pm.
The topic for the evening will be Man Overboard (MOB).
For the upcoming season at RBYC we have introduced several important safety initiatives, aimed at improving the well-being of all our crews. These are:
An App-based sign-on / sign-off system
Constructive safety auditing of boats
Compulsory MOB exercise, using the Club's "Duncan" mannequin
The Club will be facilitating the on-water use of Duncan for boats to practice MOB on each Saturday of August from 10 to noon, with further sessions to be planned for September. Alternatively, Boats may arrange to use Duncan outside of these sessions.
This Keelboat Conversation evening will be facilitated by Neville Rose and Simon Dryden from ORCV, both of whom are Safety & Sea Survival Course Instructors, and have between them over 40,000 nautical miles of ocean sailing experience. The emphasis of the conversation will be on practical advice for bay MOB rescue procedures.
All RBYC keelboat crews are strongly encouraged to participate in this Conversations evening