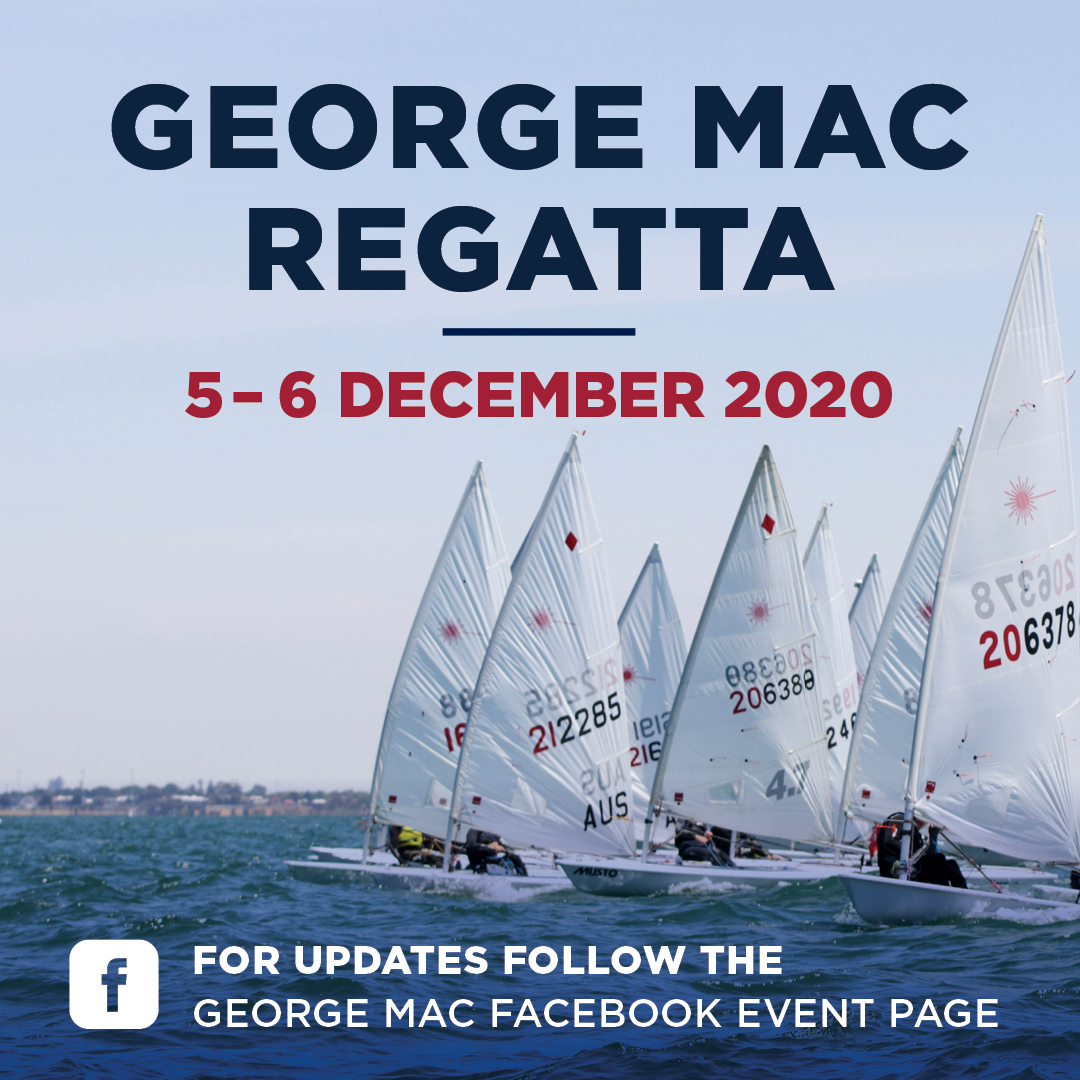 George Mac 2020
05/12/2020 - 06/12/2020
December 5
–
December 6
AEDT
George Mac update 04/12/2020 @ 5:50pm
After consultation with the BOM the George Mac will be going ahead with moderate winds forecast for early in the day gradually building, and a change approximately 3pm with winds rising to 25 knots.  So while it isn't likely that we will be able to run the scheduled four races, we should be able to have some good racing prior to the change.
The wind will initially be from the north, so relatively flat seas, 28 degrees and the courses will be set close to the marina entrance.
The schedule for racing is 11:00 for Optimists, 2.4's, Laser 4.7's and Quests with all other classes racing at 12:30.
Volunteer briefings will be 2 hours prior to the start of the race start time for each course and held in the office on the beach side of the sailing office.
All non-sailing supporters will be asked to register using a QR code at the registration desk and displayed at other locations around the venue.
There will be a competitor's briefing via Zoom at 7pm with the link sent previously to all competitors.
We look forward to seeing everyone on the water on Saturday.
Regatta resources
Notice of race
Uploaded on December 1, 2020 @ 4:40 pm
Sailing Instructions
Uploaded on December 1, 2020 @ 4:41 pm
Online entry
Current entries
Notices to competitors
Information for Competitors
Uploaded on December 1, 2020 @ 4:41 pm