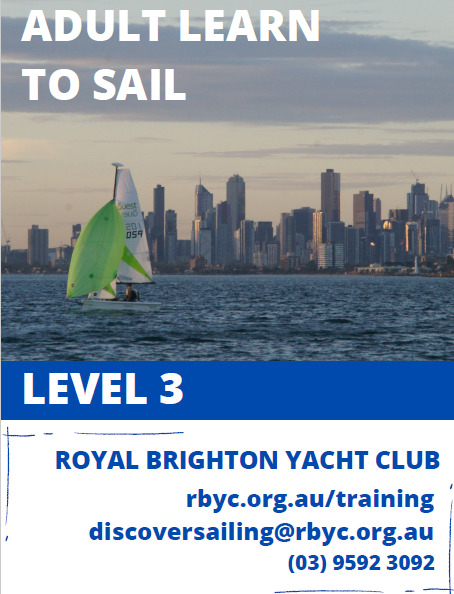 Dinghy Sailing Course – Level 3 Nov/Dec
04/12/2021: 2:00 pm - 5:30 pm
Recurring event
see all
04/12/2021
@
2:00 pm
–
5:30 pm
AEDT
Course Dates
Sat 20 Nov 2021 14:00 – 17:30
Sat 27 Nov 2021 14:00 – 17:30
Sat 4 Dec 2021 14:00 – 17:30
Sat 18 Dec 2021 14:00 – 17:30
Course Overview
Continuing to progress though the skill sets, in "Better Sailing" you will learn how to sail in stronger winds, learn how to sail with a kite and much more!
Course Prerequisites
Water confident, and the skills and knowledge gained in Start Sailing 2.
Who should do this course?
This course is designed for participants who have completed Start Sailing 2 and are wanting to learn and continue to develop their fundamental sailing skills.
Course Outcome
You will gain your Australian Sailing "Better Sailing" completion certificate.