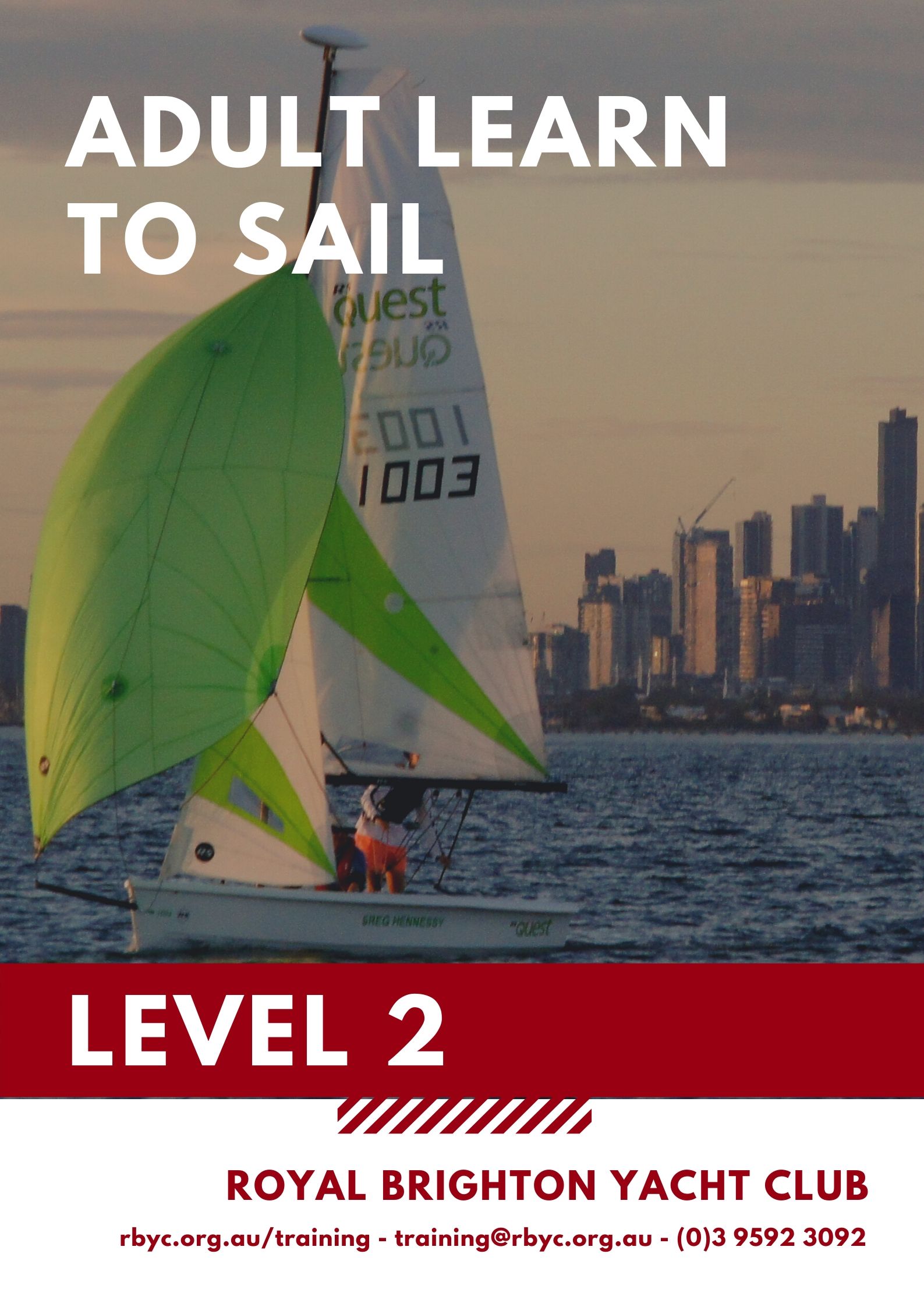 Dinghy Sailing Course – Level 2
15/02/2020: 9:00 am - 12:00 pm
Course Dates
Sat 15 Feb 2020 09:00 – 12:00
Sat 22 Feb 2020 09:00 – 12:00
Sat 29 Feb 2020 09:00 – 12:00
Fri 13 Mar 2020 09:00 – 12:00
Course Overview
Your sailing journey continues as you begin to master your fundamental sailing skills. You will become equipped to sail your dinghy on your own.
Course Prerequisites
Water confident, and the skills and knowledge gained in Start Sailing 1.
Who should do this course?
This course is designed for participants who have completed Start Sailing 1 and are wanting to learn and continue to develop their fundamental sailing skills.
Course Outcome
You will gain your Start Sailing 2 completion certificate.