Below is a register of RBYC vessels. Read more about the boat, the owners and what significance there is in the boat name.
We want you to be involved so if you own a boat and it's not here yet then please take a few minutes complete the online boat information and it will be added to the list.
Halcyon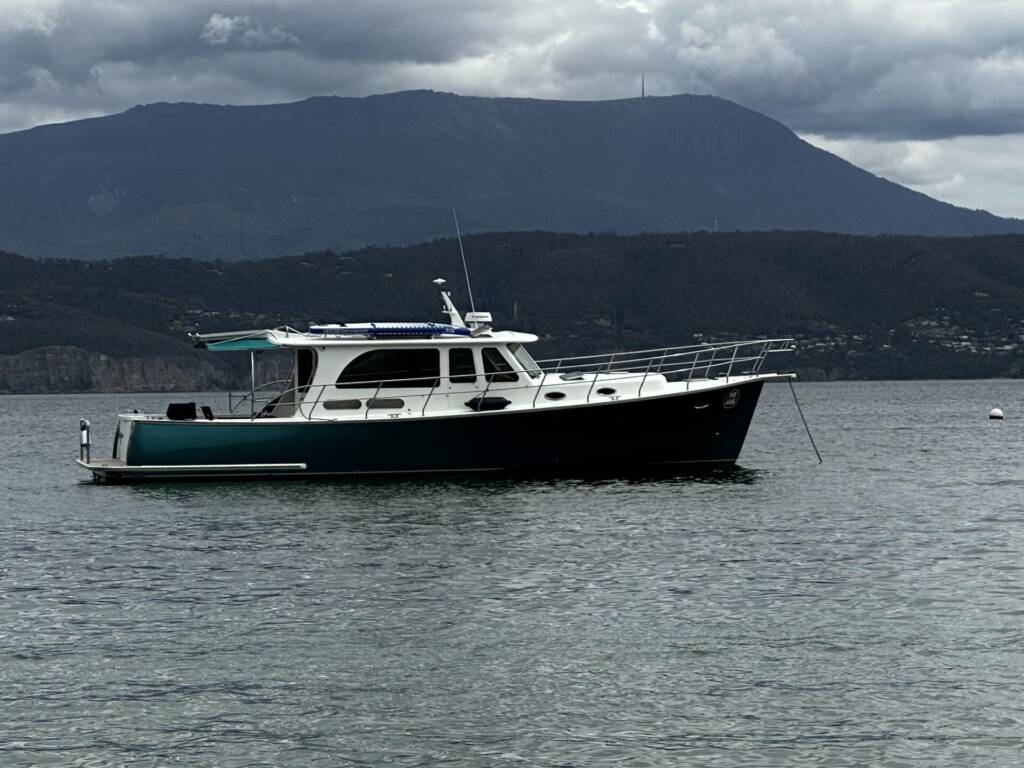 Boat Name Halcyon
Owners Rod Cuthbert
Boat Rego/Sail Number RB466
Boat Description 44 foot motor cruiser in the DownEast style
Origin of boat name
The builder named this boat. I'm not sure why he chose it, but it's quite a common name for boats in Australia, probably because of the legend surrounding the Halcyon bird. In Greek mythology, the King and Queen of Trachis angered the God Zeus by playfully calling each other Zeus and Hera. In response — to cut a long story short — Zeus killed the King, and the distraught Queen threw herself into the sea. In an act of compassion, other Gods stepped in and turned the pair into birds, which they named "Halcyon" after the Queen, whose given name was Alcyone. Halcyon birds are common kingfishers, and legend says that the 14 days each year during which they nest on the beach are always free of storms. Thus the term "Halcyon days".
Boat History
Halcyon is a wooden boat with fibreglass "wrapping" on both the interior and exterior of the hull. The builder, Greg Pont, of Port Stephens NSW, built Halcyon in 2013 for his own use and kept it five years. Leon Croft, a retired cray fisherman from King Island, bought the boat in 2018 and trucked it to the marina in Hastings, but reluctantly sold it to me in 2021. Leon's son had bought a boat of his own, and I suspect his wife had plenty of chores for him to do around their property, so he had little time left to enjoy being on the water.
Highlights of your time as owner
Definitely our November 2022 trip to Hobart. We planned to stay for six weeks but ended up leaving the boat at Prince of Wales Bay for six months, making numerous trips back to Hobart to take Halcyon away on excursions. We spent time in Franklin, Port Huon and Cygnet, where my great grandparents (on both side of the family) were boat builders; made a day trip to New Norfolk (up the Derwent much further than many yachties can go because of the Bowen Bridge) and numerous trips to Frederick Henry & Norfolk Bays. The journeys across Bass Strait, under the close supervision of weather forecaster Bob "MetBob" McDavitt, were on smooth seas in each direction.
What are your plans
Next year, perhaps a few months in Sydney Harbour and Pittwater.