Below is a register of RBYC vessels. Read more about the boat, the owners and what significance there is in the boat name.
We want you to be involved so if you own a boat and it's not here yet then please take a few minutes complete the online boat information and it will be added to the list.
Why Knot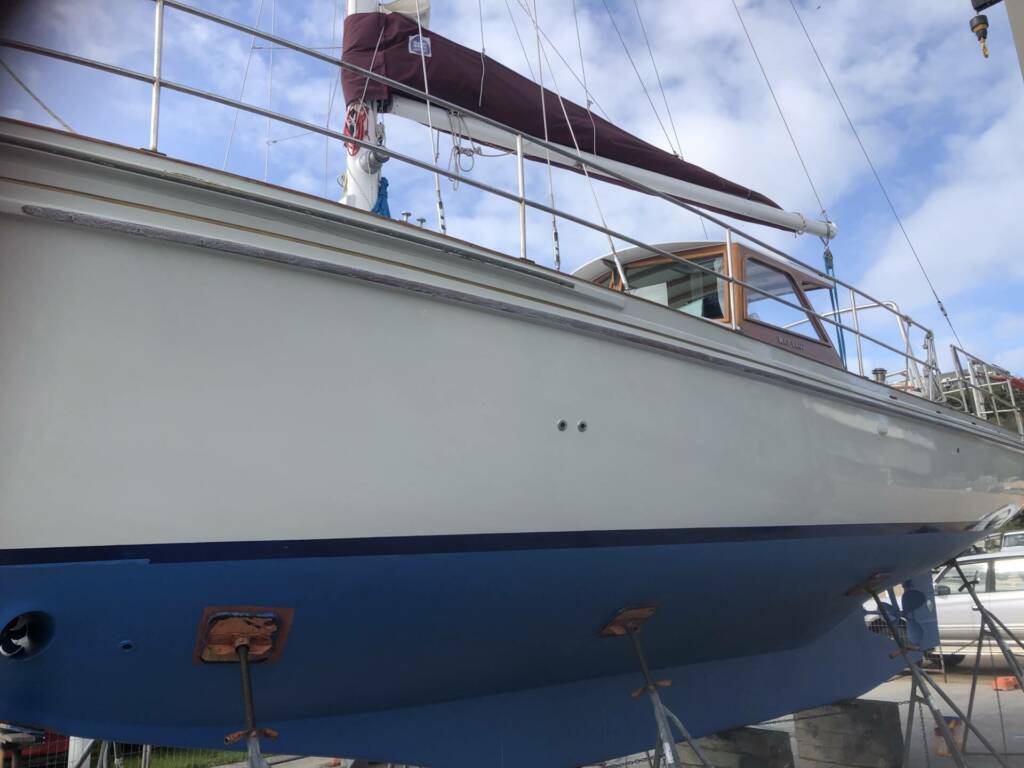 Boat Name Why Knot
Owners John Rundell
Boat Rego/Sail Number B88
Boat Description Timber Salar 40 a Laurent Giles design motor sailer with a pilot house. Built of King Billy Pine by Wilson Brothers in Tasmania in 1972
Origin of boat name
Why Knot was the original name selected by the first owner, an industrialist from Perth. It has kept its original name through only four owners over the last 50 years.
Boat History
Why Knot" is a well constructed 1972 timber motor sailer which under went a
comprehensive refit and relaunched in 2019. Buil;t by Wilson Brothers in Tasmania of King Billy pine, one of the last wooden boats built with this timber. Structurally she is sound with no indication of structural damage or major or detrimental deterioration.
The vessel is well appointed with a 2 cabin and 2 head layout, Yanmar 110hp motor with shaft drive, instruments,240 V and 12 V electrical and 2 toilets plumbing systems.
Its timber finishes and fit out is traditional from the era of manufacture.
More to be added.
Highlights of your time as owner
Acquired in December 2022. Joined the RBYC cruising group on a trip to Tasmania in company. As we sailed in Bass Strait and to Refuge Cove, I discovered a leaking drive shaft and made a dash to Port Welshpool to be slipped. Problem since solved after three slippings!
What are your plans
Enjoy her for the next 20 years. Sail around Tasmania and attend wooden boat festivals