From General Committee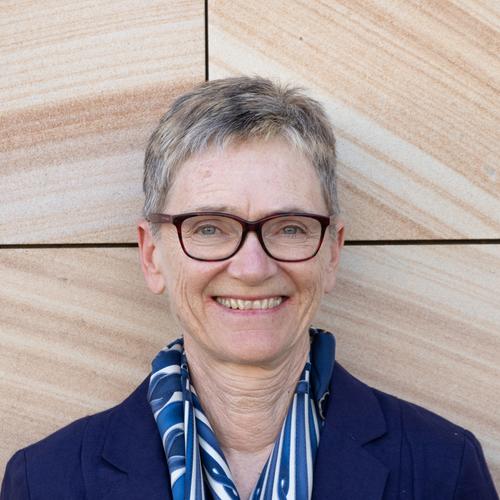 A couple of weeks ago this trophy came to our attention from someone outside the club – does anyone know anything about it? It says " R. B. Y. C. – B Troop – For The Best Shot In The Troop. 1876". Is this a different RBYC? My googling couldn't find one. Fascinating.
The photo shared in the newsletter last week got me thinking that our club's history, both recent and long-standing, builds relationships between us. While we don't have much activity right now we have history to bind us together. Even those who have joined the club recently will have memories of adventures to share, whether that be a "hairy" Wednesday night squall, a leisurely cruise to Queenscliff or a beer with friends on the deck.
People are united by a shared past. The 75th anniversary of World War 2 has prompted
moving and incredible stories to be told. Many of our members have childhood memories of that time. My late father's stories of his childhood in Holland during the war have stayed with me.
How will future historians view the current time? The current restrictions are experienced differently by all of us, and there are varying opinions on how long they will last. For some, this situation feels like a temporary inconvenience, for others a life changing event. We do know the world will never be the same. Based on what's happened before, we are hopeful of a new exciting future to embrace rather than a substandard replica of the past. We can't see exactly what that looks like yet, but are looking forward to finding out. I do hope to see you at the club and on the water in the coming months!
Niesje Hees
RBYC General Committee
Diver Below
A recent incident where a swimmer snorkelling off Brighton Beach was hit by an RBYC keelboat highlights the problem of boats and swimmers sharing the same stretch of water. The incident fortunately didn't result in any injuries but was a reminder of the need for vigilance.
At the club, boat owners are well aware of Icebergers swimming in and around the marina although they are sometimes difficult to spot, especially in open water if the seas are up, or early and late in the day when the sun is low on the water. Icebergers can help by wearing flouro caps while swimming as dark caps, or no caps, are difficult to spot. Divers can help by making sure that code flag A is well displayed. It is probably worth noting the types of floats that divers often use. They are generally attached to an orange buoy with the flag bouncing around in the waves, so if you do see a small orange buoy, check carefully as there may be a flag attached.
So each of us have some responsibility in avoiding incidents:
• Boat owners – be aware of swimmers, both Icebergers and divers displaying code flag A
• Icebergers – wear flouro caps while swimming
• Divers – make sure that code flag A is visible at all times
Read the entire newsletter
For full newsletter – https://mailchi.mp/22e697beff70/rybc-news-5043469