From General Committee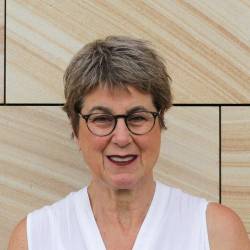 "The Persistence of Memory"
Many of you will recognise this painting by Salvador Dali. You may well now recognise the emotions it reflects. The 'soft watch' represents what Dali called 'the camembert of time'.
I for one feel that time has become fluid, speeding up and being stationary simultaneously. Lockdown has been with us 'forever', yet at Sailing Committee meetings we are discussing new ideas for racing to begin shortly.
One point in time that is not fluid is Election Day on September 19th (see later in newsletter for details) about voting via email or a postal vote.
Another point in time for me is Saturday takeaway curry. For you it might be a 6am swim, or a midday walk.
If you cannot see the real sea, look at the sunlit Mediterranean in this painting and hope.
Best wishes,
Marnie
RBYC General Committee
Marina & Pier Update
We would like to assure all boat owners that the Marina is being checked on a daily basis. Should we come across any issues with your boat we will be in contact.
If you would like us to specifically check something on your boat, please call the Marina Hotline on 0484 741 261 to speak to the staff member on duty.
A couple of public notices/photos – This fender, with no markings, was found on the beach at the end of Bay Street, if you recognise this as yours please contact us.
Also, this carpet was found on Row 3 whilst we had strong winds, likewise if you recognise this as yours please contact us.
We are waiting on Parks Vic to establish the protocols for using the Pier and should be sending you an induction pack soon.
In the meantime if you need access to your boat please ring on the hotline above.
Phil Hall
Boating Manager
[email protected] or 0437 454 998
Read the entire newsletter
For full newsletter – https://mailchi.mp/22e697beff70/rybc-news-5043469